Canada – Mandatory eTA for all Nordic Travelers – Updated Information
Please be advised that from November 9th 2016, all Nordic travelers going to Canada will have to apply for an Electronic Travel Authorization (eTA) prior to travelling by air, or transiting, into Canada. Comet can assist you in this process. Click here in order to proceed to our online application form.
---
August 03 2016
Disruptions to flight services are possible in the United Arab Emirate (UAE)'s Dubai International Airport, in Dubai, on 3 August. This comes after reports stating that Emirates aircraft EK521 made an emergency landing at the airport. Reports further indicate that all passengers were safely evacuated off the aircraft. No injuries have been reported thus far. Additionally, the affected area has been cordoned off.

In light of the accident, disruptions, including delays and cancellations, are likely in the coming hours. Residual disruptions should also be anticipated once normal operations resume, due to the resultant backlog of flights. Travellers intending to transit Dubai International Airport on 3 August are advised to contact their airline or travel provider to enquire about the status of their flight(s).
---
August 02 2016
Air France has cancelled at least ten percent of its domestic flights and 15 percent of regional flights to and from the Paris's Charles de Gaulle Airport on 2 August, although long-haul flights were operating as scheduled. The cancellations are a result of industrial action, which commenced on 27 July and is set to end on 2 August. Unconfirmed reports have indicated that unions are anticipated to stage another work stoppage during the week of 8 August. Clients intending to make use of Air France services on 2 August and during the week of 8 August are advised to contact their travel provider or the flight operator directly for an update on the status of travel arrangements.
---
28 juli 2016, 18:18
KLM markpersonal i strejk för högre lön
Igår gick Air France kabinpersonal ut i strejk, idag är det KLMs tur när markpersonalen under torsdagskvällen inleder sin strejk i en långvarig strid om löner och arbetsvillkor.

En talesman för flygbolaget har uttalat sig om att bolaget ska göra allt för att minimera störningar för passagerarna, men att det är oklart om flygningar kommer att påverkas. Det var under tisdagen som bolaget avvisade fackets krav där man bland annat kräver högre lön för markpersonal och fler permanenta jobb för tillfälligt anställda
---
Reports indicate that security has been heightened at Geneva Airport, in Switzerland, following an unspecified threat on 27 July. An anonymous phone call reportedly triggered the increase in security measures. These measures are viewed as being largely precautionary.
It is unclear what additional security measures have been set in place; however, an increase in police personal, additional screening measures, and security checkpoints are likely. Such measures may increase the time taken to transit the facility.
Clients planning to transit Geneva Airport should maintain a heightened sense of security awareness and follow the directives of authorities. Furthermore, clients should account for possible delays during transit as a result of increased screening measures.
---
Why not to travel to India on
e-TV for "casual business"
When applying for an e-Tourist Visa(e-TV) to India, it is possible to select "casual business" as the purpose of the visit. However, the eligibility of conducting business on an e-TV is not clearly defined by the Indian government, and the definition of "casual business" is subject to interpretation by the immigration officer on arrival. Therefore the risk of being denied visa on arrival is expected to be high.

Comet advise all business travelers not to apply for an e-TV, except in an emergency
and only if the purpose of the visit is a quick look and see or short meetings at or in the perimeter of the airport. Further, all clients of Comet, applying for a e-TV will do so on their own risk since this is not advised.
---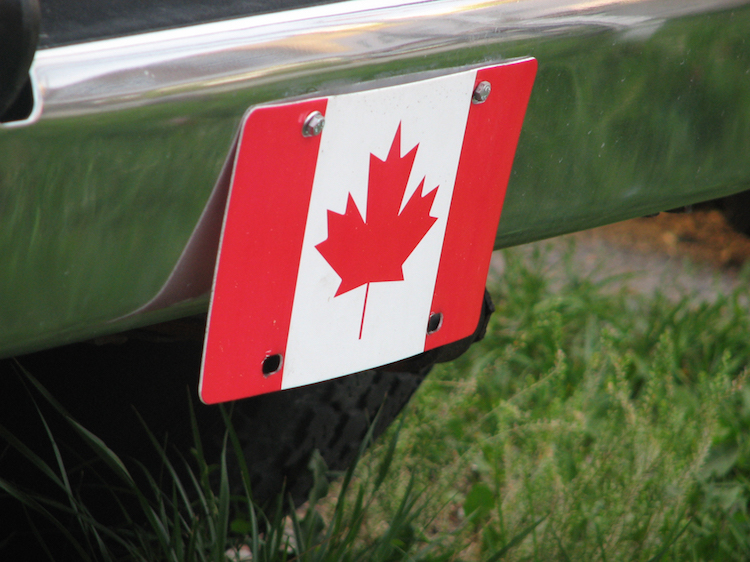 Kanada kräver visum för inresande
Som ett led i ett ökat säkerhetsarbete skärper Kanada reglerna
för inresor till landet från den 15 mars. Den nya säkerhetsåtgärden påverkar européer och andra som tidigare kunnat resa till Kanada utan visum.

Från och med den 15 mars måste alla, inklusive de som bara stannar på en stop-over, fylla i en så kallad Electronic Travel Authorization, ETA, i förväg, samt betala en administrationsavgift på sju kanadensiska dollar, drygt 40 kronor. Efter att ha fyllt i eta-formuläret kommer ett visum som gäller för fem år på epost, skriver norska Travel News. – Amerikaner är undantagna de nya visumreglerna och alla som stoppas omedvetna om de nya reglerna kommer att få en mild behandling inledningsvis, säger Robert Orr, biträdande immigrationsminister i Kanada.

22 februari 2016
Per Johnsson: TURISM